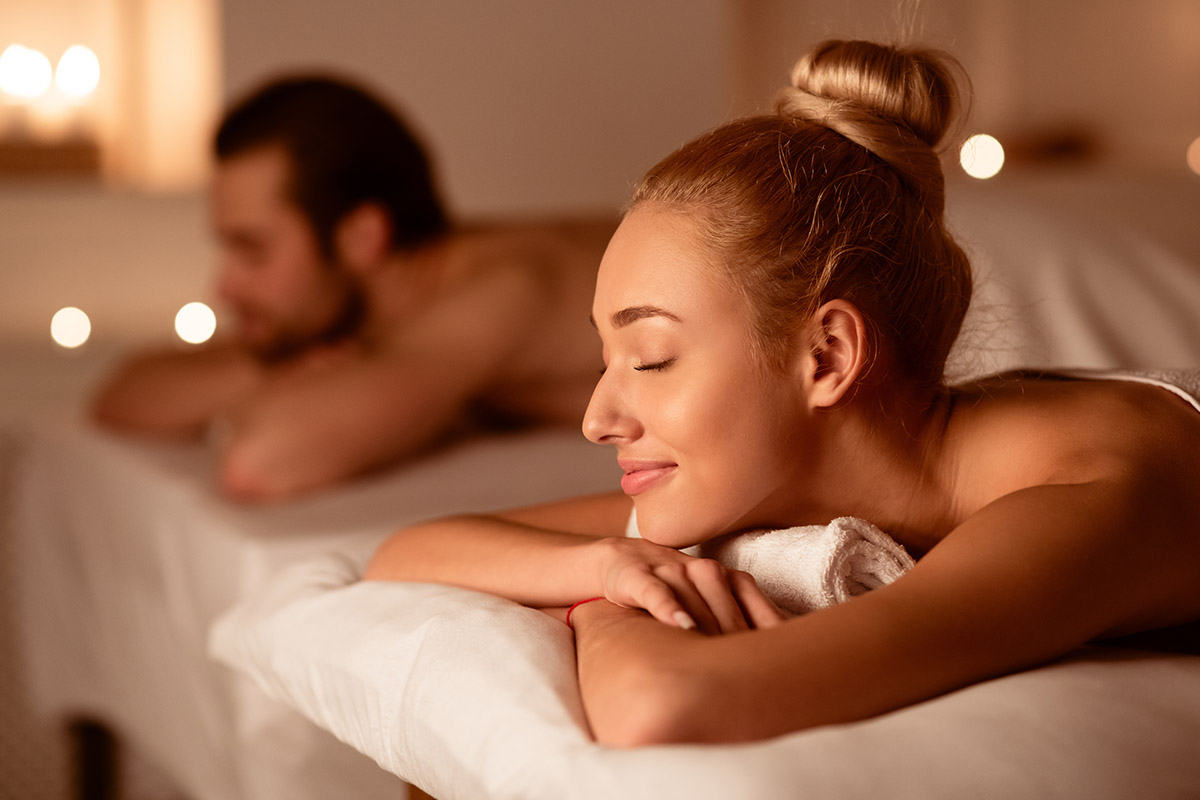 Wellness Hotel Abano Terme
Dear guests,
we thank you for the interest you are showing in our wellness services! To access our fantastic wellness centre and enjoy our massages you need to make a reservation, which can be done via email by writing to info@hoteltermemilano.com or via Whatsapp +39 391 4968465.
---
A holiday in a Hotel with Wellness
It's what you need after months of hard work, study or to find stimulation and energy after devoting yourself to the family, young children or home.
In our hotel, the new wellness area was opened in 2016. It is called AQUIS and includes:
Finnish sauna,
Turkish bath,
emotional shower,
ice waterfall,
relaxation area with herbal tea corner.
In another area of the hotel, there is the Wellness Centre, where you can have beauty treatments for face and body, anti-stress, anti-cellulite, relaxing and decontracting massages, lymphatic drainage, manicure, pedicure, masks, hair removal and peeling.
Abano Terme, with its 3-star hotels with Spa, Wellness Centre and department for thermal treatments, is a very interesting destination for young and older couples, families with children, people who are no longer very young, with bone, joint and muscle problems.
For us, Wellness means above all Health, and through the thermal therapies made with our mud, our guests suffering from arthrosis, osteoporosis, rheumatism, arthritis, regain mobility, agility and a good mood; while through the inhalation therapies with thermal water, we treat with great results, painful inflammations of the respiratory system such as otitis, rhinitis, bronchitis and sinusitis.
The Terme Milano wellness department is staffed by qualified personnel, who you can turn to for massages and beauty treatments, but also for curative treatments, such as therapeutic massage or thermal baths.
If you only have a few days for your holiday, don't worry: our offers for a weekend in Abano Terme are also designed for those who only have a weekend available.
We love to make our customers feel at ease, pampered and serene.
All around you, you will breathe a very relaxed, comfortable and familiar atmosphere. Our communal areas, such as the light-filled lobby, the large swimming pools, the gym and the restaurant with its floor-to-ceiling windows overlooking the pedestrian area, are designed to make you feel as comfortable as possible and to make you feel at home, if not better.
We cannot fail to mention briefly our in-house restaurant and our kitchen, from which traditional local dishes and classics of Italian cuisine come out every day, cooked with the clear intention of satisfying the needs of the palate, combining nutritional principles, taste and balance. And with an eye to those with special intolerances, allergies or coeliac disease.
So carve out a space for yourself, and browse through our offers: Terme Milano could be the Wellness and Spa hotel in Abano Terme where you spend your next holiday!
You might also be interested in…