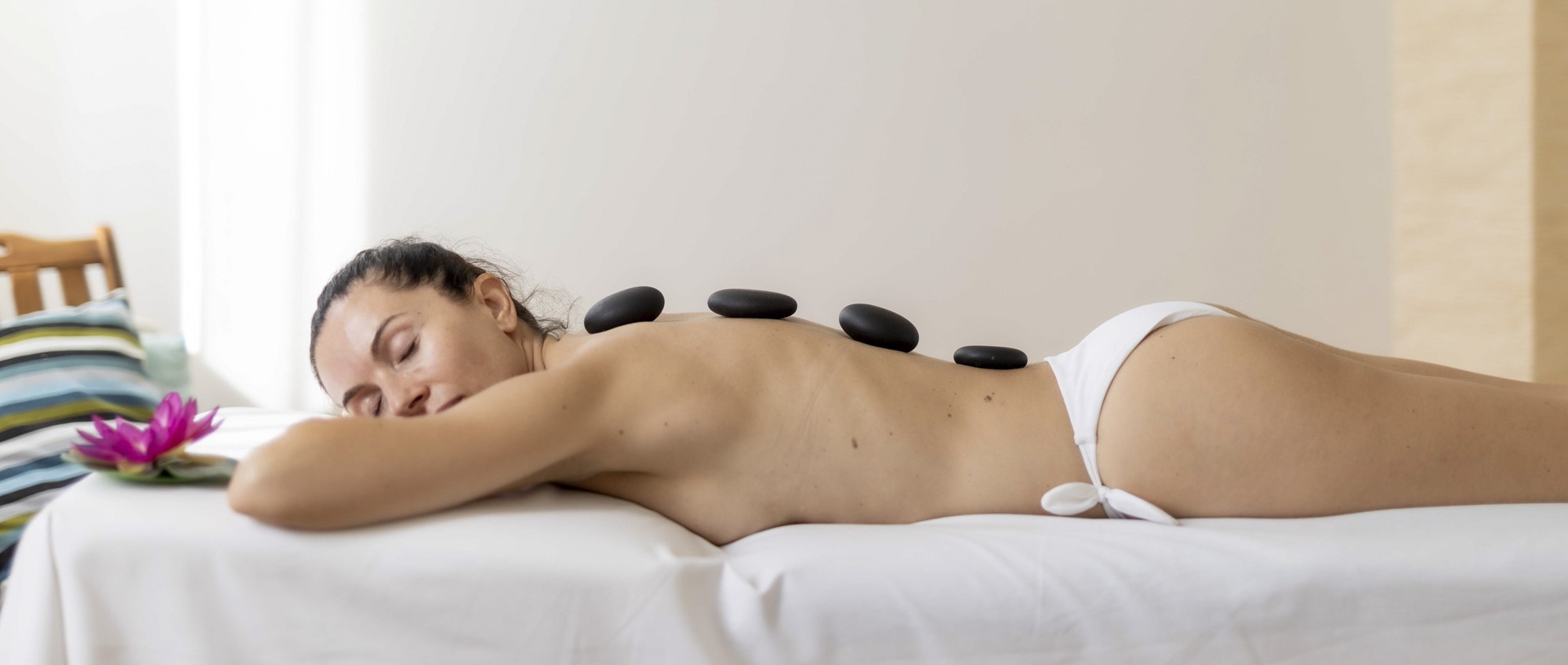 Sala relax
Angolo tisane
Dear guests
we thank you for the interest you are showing for our Wellness services! To access our fantastic wellness center and enjoy our massages is necessary to make a reservation, which can be made by email by writing to info@hoteltermemilano.com or via Whatsapp +39 391 4968465.
---
AQUIS: this is the name of our Spa,
our corner dedicated to relaxation and wellness of body and mind.
The Finnish sauna
It promotes sweating and the elimination of toxins, has a decontracting effect on sore muscles, stimulates the dilation of blood vessels resulting in increased oxygenation and elimination of dead cells. It decreases fluid retention (effectively combats cellulite), strengthens the immune system and gives great relief in the presence of respiratory inflammation.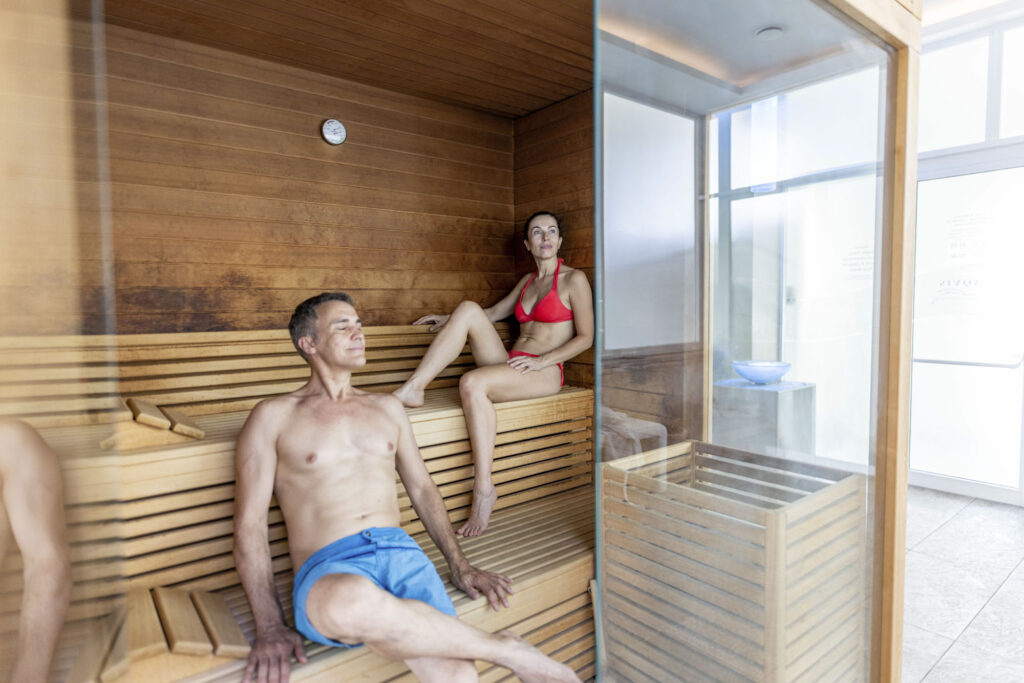 The Turkish bath
The water vapor and temperature, stimulate the pores of the skin to open, thus promoting sweating and disposal of toxins and impurities, for those suffering from joint pain, the Turkish bath has very positive effects because improving blood circulation, the painful areas receive more oxygen, the pain is reduced and healing is faster. The steam frees the respiratory tract, decongests the mucous membranes and dissolves excess mucus: it is a fantastic ally in the treatment of persistent colds and many inflammations of the upper respiratory tract.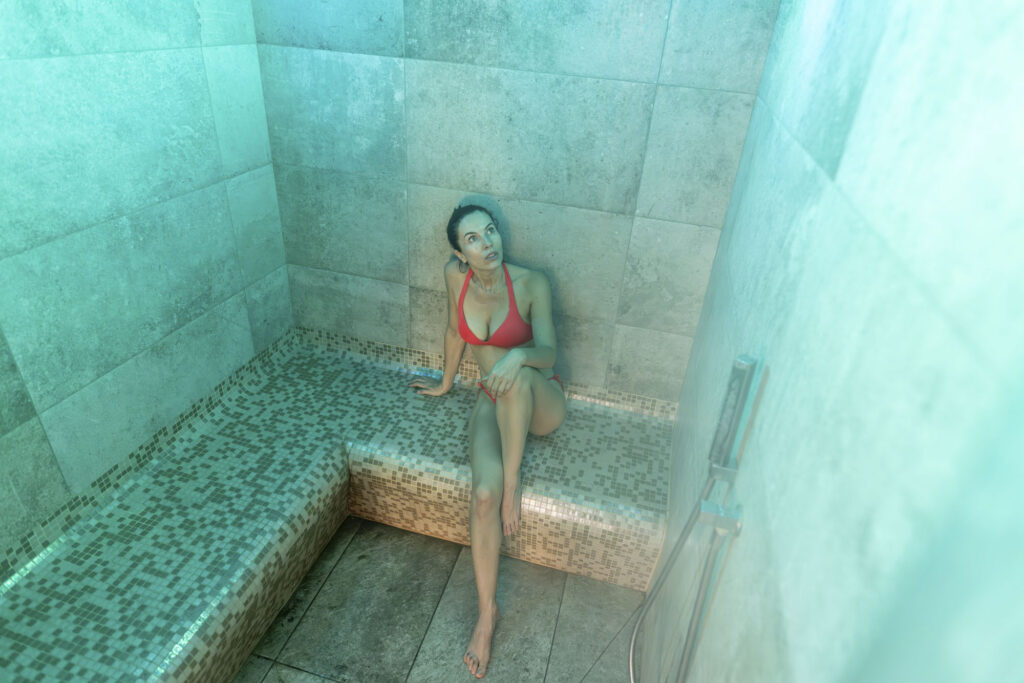 The emotional shower
with chromotherapy, gives harmony and peace with oneself, in a scented and enveloping atmosphere.
The ice waterfall
is a lash of vitality, especially after the sauna or turkish bath, because it further stimulates blood circulation and strengthens the immune system.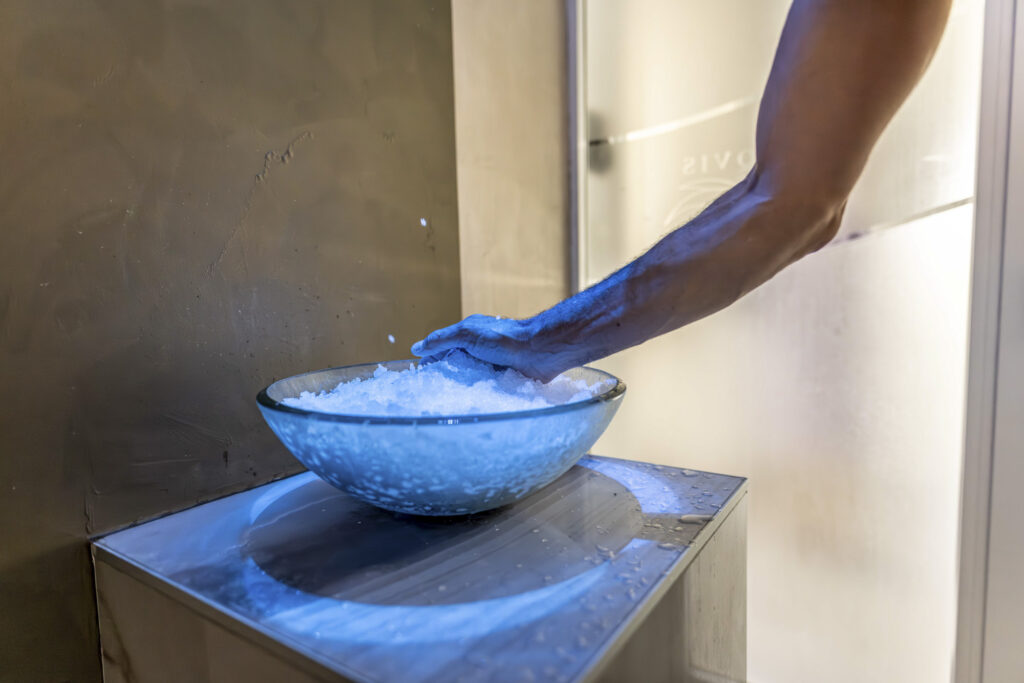 You might also be interested in…